Lowongan Pekerjaan
Safety Officer ( Site Africa)
Full Time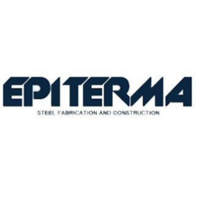 PT EPITERMA MAS INDONESIA
Kota Jakarta Selatan, DKI Jakarta, Indonesia
Industri: Kontraktor
Deskripsi Lowongan
Epiterma Mas Indonesia (EMI) is a Steel Fabrication and Site Construction company founded in 1987. Our venture has a proven track record of participating in various mining projects - mainly overseas. We are firmly committed to achieving customers' needs and expectations and providing quality standards and procedures.

For over 30 years, we have focused on developing our core competency in a mining project. We have since implemented ISO 9001:2008 and OHSAS 18001:2007, as well as certified by ASME for U and U2 stamps through Epiterma Mas Konstruksi (EMK) - a Subsidiary of EMI. Moreover, our Total Shop Fabrication Capacity is 20,000 tons per year, with complete services from Shop Detail Engineering to Steel Fabrication and Site Erection
Persyaratan Umum
Qualification
- Candidate must possess at least a diploma or bachelor's degree in nursing, public health, occupational health and safety (K3) or equivalent
- Fresh Graduate or minimum of one year of relevant working experience as a safety officer
- Good knowledge of HSE regulation
- Willing to work on-site for at least nine months – with three weeks break and return to the site for at least three years ahead.
- Strong English proficiency
- Certificated AK3 Umum
Click Link To Apply:
Persyaratan Khusus
| | |
| --- | --- |
| Pendidikan | Minimal S1 |
| Jurusan | S-1 Kesehatan Masyarakat |
| IPK Minimal | 3 |
Mandatory Document
- Updated CV and application letter
- Have a copy of legalized diploma/bachelor certificate that is ready to be shared
- Have an original copy of proof of employment (Parklaring) (for those with related experience)
- Have an original of complete personal identification (KK, KTP, Akta kelahiran etc)
- Have a copy of skills-related certification (K3, First Aid, etc.)
- Have a 48-page passport. Or if not, willing to process to create a new one
Maaf, lowongan telah ditutup.